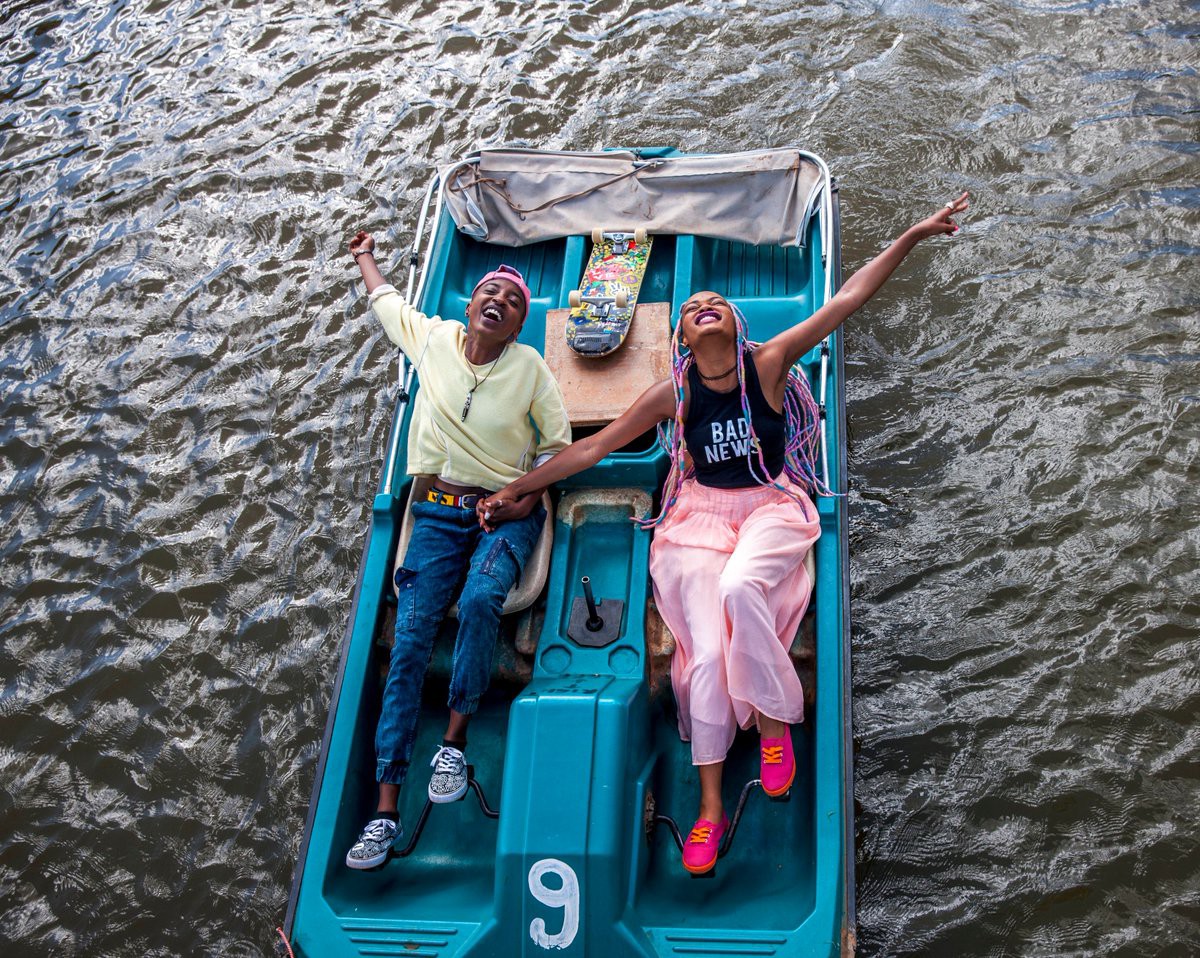 Christie Pits Film Festival 2019 - dynamic duos
Sunday, June 30th
Rafiki
Short films — I Love Girls & Erin's Guide To Kissing Girls
A barrier-breaking tale of forbidden love in more than one way, Christie Pits Film Festival's Dynamic Duos series opens with Rafiki in celebration of Pride Month!
Banned in its home country at the time of its Cannes 2018 premiere, this textured and chromatic film tells the story of two Kenyan daughters of political rivals who are unable to resist each other's spell. With their safety at risk, Kena and Ziki fall in love but fight to protect it from the prying eyes of homophobes and religious zealots - the same people who in the real world tried to prevent the film from being screened in Kenya until Director Wanuri Kahiu challenged the ban in Kenya's high court. In its only week-long release, Rafiki (which means "friend" in Swahili) became Kenya's second-highest grossing film ever. A landmark film and an irresistible teen romance, join us as we celebrate this shining example of the power of cinema.
Rafiki is paired with Abenaki filmmaker Diane Obomsawin's I Like Girls, an animated short documentary about first Queer loves, and Toronto filmmaker Julianna Notten's Erin's Guide to Kissing Girls, a playful high school drama between best friends, where pushing social boundaries is a starting point but the real trick is not missing what is right under your nose.
Rafiki
Directed by Wanuri Kahiu, 2018
With short films I Like Girls, directed by Diane Obomsawin, 2016
Erin's Guide To Kissing Girls, directed by Julianna Notten, 2018
Sunday, June 30th
Eats & Treats @ 6pm. Films @ Sundown
Free Bike Valet by Cycle Toronto
Event PWYC (Donations gratefully accepted)
BYOBlanket (or reserve blanket seating here!)
Films are screened with captioning
Please see the accessibility features of Christie Pits